PERFORMANCE HORSE NUTRITION
A World Leader in Equine Nutrition
FEED MANUFACTURES
Looking for that unique touch that will set your feed ahead of the rest? PHN has services to fit a variety of business needs.
FARMS & TRAINING FACILITIES
See the work we do around the world. Be inspired to partner with Performance Horse Nutrition® in your facility.
VETERINARIANS & SEMINARS
Contact us to see what we can do for you. Have an upcoming seminar or would you like nutritional assistance?
Performance Horse Nutrition® (PHN®) was founded in 2002 by Dr. Stephen Duren. The goal of PHN has always been to advance the "science" of feeding horses, and equally important to disseminate that science to our clients in the simplest, most straightforward means possible. PHN prides itself on having trained Ph.D equine nutritionists that are not only scientists, but also horsemen. We understand how to feed horses and our feeds, feeding recommendations, articles and seminars reflect that understanding. Please refer to our list of services to further clarify what we can do for our clients.
EQUINE NUTRITION

DOCTOR OF PHILOSOPHY

EXERCISE PHYSIOLOGY

DOCTOR OF PHILOSOPHY

REPRODUCTION

DOCTOR OF PHILOSOPHY
Meet Our Team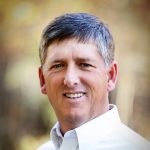 Dr. Stephen Duren completed his Bachelor of Science in Animal Sciences at University of Idaho. He earned his Master of Science and a Doctor of Philosophy in Equine Nutrition and Exercise Physiology from the University of Kentucky.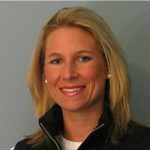 Dr. Tania Cubitt received her Bachelor of Science from the University of Queensland in Animal Science. Dr. Cubitt received her Master of Science from Virginia Tech in Equine Nutrition and Growth. She received her Doctor of Philosophy in Equine Nutrition and Reproduction also from Virginia Tech.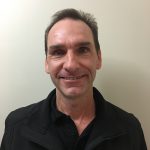 David Seldon is a life-long horseman, former licensed thoroughbred racehorse trainer and farm manager. He specializes in on-farms consultation and problem solving.
Nutrition Articles
A Variety of Equine Nutrition Topics Written by Performance Horse Nutrition

Dr. Tania Cubitt & Dr. Stephen Duren, Performance Horse Nutrition What is it? An obese horse is one that has accumulated so much body fat that it begins to have a negative effect on health. What are the symptoms? Obesity has a number of potentially negative effects, including: increased stress on the heart and lungs,[…]

Dr. Tania Cubitt & Dr. Stephen Duren, Performance Horse Nutrition What is it? Laminitis is inflammation of the laminae of the foot. The laminae are tiny finger like structures in the hoof that interlock to join the coffin bone to the hoof wall effectively suspending the bones of the foot inside the hoof wall. Inflammation[…]
Previous
Next