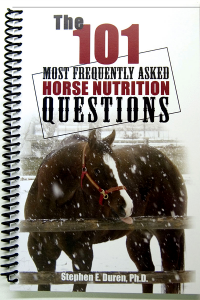 The answers to your nutrition questions are here written by international equine nutritionist, Dr. Stephen Duren. The 101 questions in the book represent actual feeding and nutrition questions that were asked of Dr. Duren when he was speaking at various equine events. He made a point of writing down these questions because it seemed that wherever he went in the world many people had either the exact same nutrition question or similar question. These questions were not complicated but seemed to be on the minds of many horse owners. Care was taken in answering these questions to ensure scientific accuracy. That being said, equine nutrition is an evolving science and new information is constantly being generated. If some of these questions seem to be answered differently than you would expect, check the science to determine the most up-to-date answer. This book is organized with a brief, simple overview of equine nutrition, followed by questions in the following categories: general, medical, hay, supplements, performance, feeding management and mare/foal/stallion questions.
$19.95 plus $5.05 priority shipping (US only).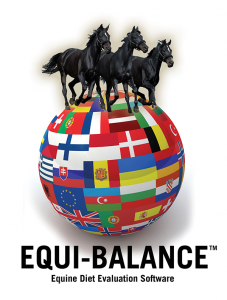 EQUI-BALANCE™ equine diet evaluation software is a flexible, easy to learn and use program that allows the user to input basic information about a horse, and to evaluate the amount and type of feed necessary to satisfy the horse's nutrient requirements.
Users can choose between two nutrient requirement levels, the "National Research Council (NRC '07)" nutrient requirements which represent the NRC committee's best scientific estimate of current nutrient requirements, or the "Suggested Nutrient Requirements" which are safe modifications of the NRC requirements that reflect current research and industry trends. Equi-Balance™ also easily deter- mines fat and carbohydrate content (broken down into WSC, ESC & Starch) included in the diet from each ingredient as well as in the total diet. Equi-Balance™ balances rations quickly and generates a wide variety of reports.
EQUI-BALANCE™ software was created by Dr. Stephen Duren of Performance Horse Nutrition, LLC.
$250.00 plus $5.00 priority shipping (US only).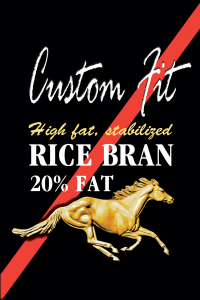 Custom Fit is a high fat, stabalized Rice Bran. Independent experts believe stabilized rice bran is a nutrient dense, all natural product. Custom Fit Rice Bran products contain a vast range of vital nutrients and antioxidants.
Antioxidants
Vitamin E Complex
Naturally rich in B Vitamins
Gamma Oryzanol
Rich in essential fatty acids
Complete and balanced amino acid profile
Non GMO
Custom Fit, high fat, stabalized Rice Bran product is available for large quantity purchases with a negotiated contract. Please contact PHN® for more details.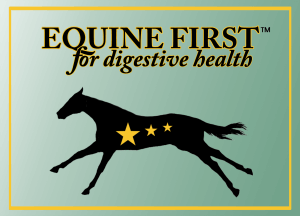 EQUINE FIRST™
EQUINE FIRST™ supplements for horses, provides a line of products formulated for specialized equine needs. Equine First products are available for large quantity purchases with a negotiated contract. Please contact PHN® for more details.